Can Weight Loss Surgery Cause Type 2 Diabetes Remission?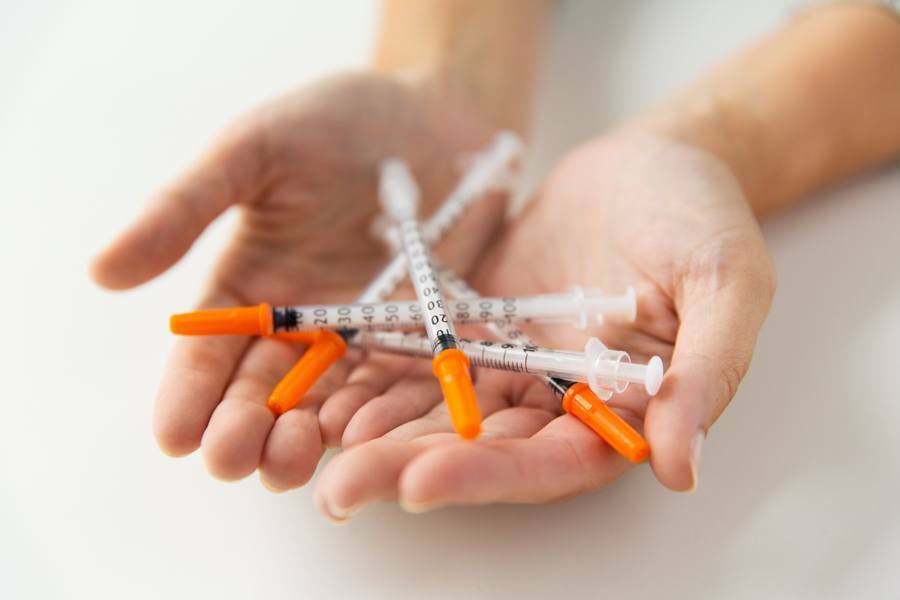 Diabetes has rapidly grown to become one of the most pressing health concerns in the United States. At least 100 million adults are either diabetic or have prediabetes in this country according to the CDC, and that number is only anticipated to grow. Weight loss, eating a healthy diet, and getting exercise is the trio that doctors recommend for a patient who is diagnosed with type 2 diabetes to help them keep their blood sugar control, in many cases without medication.
However, losing weight is not always possible even when trying to eat right and exercise. For patients who are considered obese, losing weight is critical and can not only reduce the need for some or all diabetes medications but also improves heart health, joint and back pain, and other medical issues brought on by excess weight.
Bariatric Surgery and Diabetes: What We Know
There has been a great deal of focus recently on how bariatric weight loss surgery could play a huge role in not just the treatment, but the actual reversal of type 2 diabetes. A Danish study published in 2019 showed that 7 out of 10 people actually experienced remission of type 2 diabetes after having gastric-bypass surgery. The study included 1,100 patients who underwent gastric bypass surgery in Northern Denmark between 2006 and 2015.
Sixty-five percent of the patients saw diabetes type 2 remission within six months, and 74 percent by the one year mark. About half of the group as a whole had reductions in complications related to diabetes like nerve damage or kidney disease. Overall, with or without full remission, researchers doing the study noted that weight loss surgery could potentially reduce the risks of diabetes complications by as much as 50 percent.
Another study by the Cleveland Clinic looked at more than 20,000 patients who underwent bariatric surgery and found that 84 percent of them had a complete remission of type 2 diabetes. Most patients in this study were almost immediately able to stop taking diabetes medications and saw a drastic improvement in blood glucose levels.
How Bariatric Surgery Could Potentially Help with Type 2 Diabetes
Naturally, weight loss plays a huge role in controlling type 2 diabetes and the related health issues it brings on. If diabetes was not already diagnosed, bariatric surgery can decrease a patient's likelihood of developing type 2 diabetes by as much as 60%.
People who might qualify for weight loss surgery to be covered by their insurance to help avoid or control diabetes include anyone with a Body Mass Index (BMI) over 35 and the FDA has approved the surgery for treatment of diabetes for anyone over a BMI of 30.
It is important that patients have an understanding of what life will be like after bariatric surgery so they can decide if that is a commitment they wish to make. For many, it is worth the change to increase their life expectancy by 5 to 20 years and their quality of life for the rest of their lifetime.
Surgery Early After Diabetes Diagnosis Has the Best Chance of Success
Weight loss surgery has been shown to be most effective for helping with type 2 diabetes for people who have had the disease less time. In the Cleveland Clinic study, some individuals were less likely to have type 2 diabetes remission because:
They had less control over their general blood sugar levels
They were on insulin before they had surgery
They were over 60 years of age
Using the data found during this study, researchers noted that people who had type 2 diabetes for less than about two and a half years were more likely to see remission.
Are You a Good Candidate for Weight Loss Surgery Due to Type 2 Diabetes?
While the best first step to losing weight and controlling type 2 diabetes is diet and exercise, it's just not often possible without help – especially for patients who are obese. Bariatric surgery - specifically the gastric sleeve and gastric bypass - can be the key for some diabetes patients who need to lose large amounts of weight and get control of their diabetes.
Not every individual is a good candidate for weight loss surgery. If you are in the Houston area and have tried unsuccessfully to lose weight in the past, you can get more information about whether bariatric surgery can help you lose weight and avoid other medication conditions. Request a consultation with Dr. Howard at his office in The Woodlands. Dr Howard has witnessed all the difficulties diabetes can bring for patients, but has also been present to see the transformations that can happen with weight loss surgery, including hundreds of patients who now no longer have diabetes.
Categories: Weight Loss